How Dana International Made Israel Fun
One of the most memorable Eurovision moments, was when Dana International came out on stage in a stunning feather bolero and showed us what real fun looks like.
Dana International burst into our lives in the early 1990's, when I was still in high school. The screaming, kicking, decadent underground clubs of Tel Aviv were a million miles from my life.

When someone told me that this singer with the weird name was actually a man who had a sex-change operation, my reaction was - Whhhhat?? :0

Direct Honesty, Openness and a Smile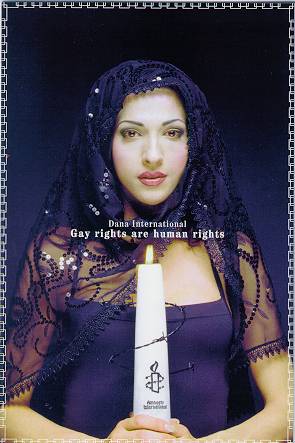 She was the first Israeli pop artist to speak openly about her sexuality. 

"Dana International" wore sensational clothes, had sensational dancers, and sang sensational songs, but Sharon Cohen still managed to keep her head.

In one interview she said:
"It's always the gap between the private life and the international singer.
I'm not interested in hanging around Bograshov street with feathers, and anyone who does go around that way just to win style points from Dorin Atias, I'm sorry, but they're ridiculous. It's just Bograshov, and it's hot here.
So I have both sides: stage clothes for the show, and shmates (rags) that I feel the most comfortable in."
Later in my life I lived on Bograshov street.
It has a vibrant gay scene.
They sometimes wear feathers.
It is, indeed, hot.
Also, I love that a Yemeni girl uses the Yiddish word shmate so comfortably.
Eurovision Winner -
Dana International Takes The World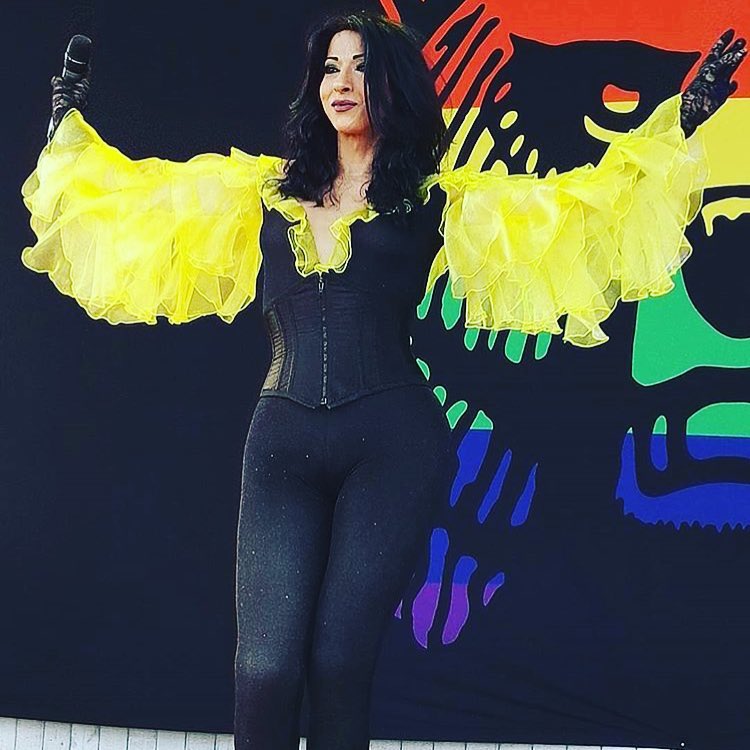 Dana International became Israel's representative to the 1998 Eurovision Song Contest in Birmingham, UK , to the sound of loud protests from the religious side of the political map.

They were shocked.
They called this an abomination, and they tried to disqualify her from representing us. 
When she won, she said to them:
"My victory proves God is on my side. I want to send my critics a message of forgiveness and say to them: try to accept me and the kind of life I lead. I am what I am and this does not mean I don't believe in God, and I am part of the Jewish Nation."
Large parts of the general public thought this was just a gimmick, nothing more than a prank.  We didn't really expect her to win. 
By then it had been 20 years since Israel won the Eurovision, and we figured we'd lost the touch, that it was all political anyway, and lots of other of excuses.
What really impressed me though, was the VIDEO. 
Diva
The official video for the song, "Diva", was the kind of production Israel just didn't have to show back then. 

I was stunned by the design, the costumes, by how good it looked.
She brought us up to an international level. Even 25 years later, I still think it's impressive:
The Parrot Feather Bolero by Jean Paul Gaultier

Previous Israeli Eurovision stars always went for Israeli designers. The costumes were sometimes trendy, sometimes ethnic or somehow traditional, trying to define what "Israeli" is. 

Honorable mentions go to Dorin Frankfurt for the all-white disco outfit Izhar Cohen had for A-Ba-Ni-Bi, (first time we won!).
I also vividly remember Duo Datz, performing "Kan" in their rich Buchari brocade outfits, by Yaron Minkowski.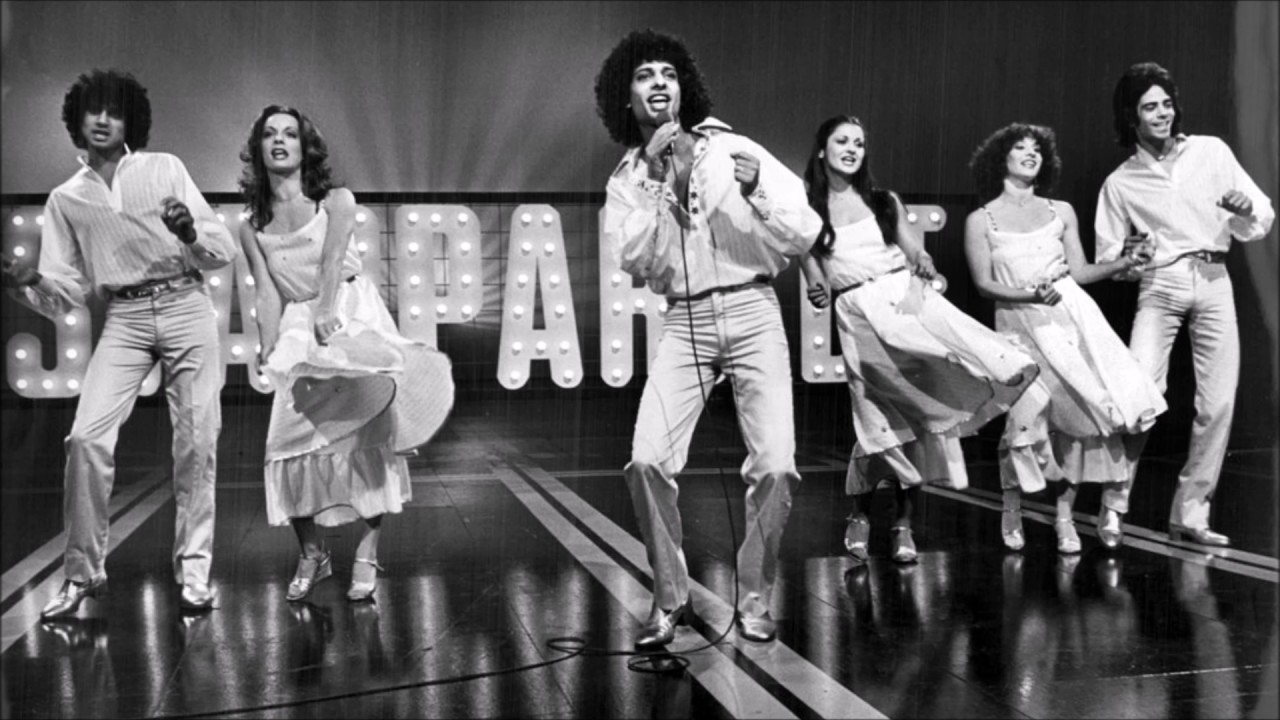 Izhar Cohen, in a disco outfit
Duo Datz, in rich Buchari brocade
Dana went, well, international.

In the 90s Jean Paul Gaultier was famous for creating Madonna's pointed bra and was probably the most famous designer in the world.
Dana and her producers went to see him in Paris. 
"Hello baby," he said, and the connection between them was immediate and long lasting. 
Trouble was, when she tried the feathered bolero in rehearsal before the contest, the feathers made too much noise on the microphone. 
She and her team sadly gave it up, and put it aside to wear if she won. 
Imagine Gaultier's disappointment when Dana came on stage with another's dress, a Galit Levi gown.
And then she got "douze points"!
When she took the stage again to perform the winning song, Dana International put on the feathers, and that is all anyone remembers.  
Long Lasting Impact on Israeli Society
It was no gimmick; it was an international sensation. 

At home, boundaries were broken, and Israel got a new face, and a new voice, that lead to a real change in how our society perceives LGBT people.
25 years later it's hard to imagine ourselves without Dana. 
I never want to live in a Tel Aviv that doesn't have people wearing feathers while riding their electric bikes up and down Bograshov street.
I'm rather boringly straight, but I do have my own brand of strangeness and I like to know I live in a place that accepts it. 
DIVA!
---
---
---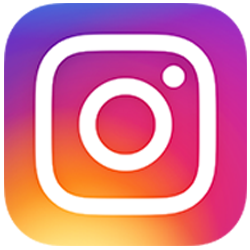 Follow Me on Instagram:
https://www.instagram.com/nettacanfi/
---
---