Israel-Hamas War Log
Update 29th October 2023
239 Confirmed Hostages in Gaza, the number changes as information comes to light, and as more bodies are being identified from the ashy, mangled remains found in the invaded settlements.
1,400 murdered.
4,000 injured.
4 hostages released so far, a mother and daughter who are also American citizens, and two elderly Israeli women who were in a bad medical condition.
Hamas is trying to use this cynical drip-drip of hostage releases to delay it's own demise. It won't work. We won't play this game.
Israeli Air force is methodically flattening Gaza.
The ground maneuver seems to have started, although the fog of war and the dismal hazy weather makes it hard to tell for sure.
The horror stories from Oct. 7th pile up and get harder and harder to bear.
The last one that has me up at night is from the paramedic who found two girls who were raped, mutilated and murdered. His report on what Hamas Terrorists did to them is not one I or any human being can repeat. 
But there are other stories emerging, too. Ones of how our people fought back bravely. Stories and names and faces of the dead, and the kidnapped.
I know we will rise back up from these ashes.
This Meme has been going around a lot. It sums up exactly how I feel.
Friends ask me how I feel about the people in Gaza. 
I don't. 
I don't feel anything for them at all. 
There used to be some sympathy in the general sense. We thought that if they were happy we would be too. But now a part of my soul had calcified and died away.
I feel nothing for them. Not even hate. 
---
Update 16th October 2023
199 Confirmed Hostages in Gaza.
Update 12th October 2023
1,300+ Killed, including citizens from 36 different countries.
97 Confirmed Hostages in Gaza so far.
3,000+ Wounded.
Now we fight back. 
After reclaiming the area taken over by Hamas, Israel now masses troops on the Gaza border, and strikes back at Gaza. 
Rival political parties have put aside years of clashing and formed a War Council, an Emergency Government to run the war.
For me personally, the first few days were of scrambling to find my footing and giving first aid to families that escaped this Pogrom.
Six days later I am now calmer, focused and more angry than I have ever been in my life.
I want to thank all the who reached out in support these past few days.
From now on I will concentrate my private efforts helping in my community, and the people who escaped the massacre and are now staying with us.
For help on a larger scale I'll now work with my gliding club.
Seeing as we won't be flying for a while, the members of the Megiddo Gliding Center will use our considerable pool of talent and resources to raise some serious sh*t.
Have you seen it? Have you seen the reports from Kfar Aza and Kibbutz Be'eri?
You have to.
If you are human you won't sleep after that either, but I think YOU HAVE TO KNOW.
Because this happened on the same planet you live on. Not on another planet. This happened on YOUR world, and as a human being, you need to make a stand.
Stand with Israel.
Stand with Humanity.
And make your stand loud and clear.
---
Update #2 on 10th October 2023
1,200+ Killed, is the current new estimate.
President Biden in a historic speech pledges USA to support Israel.
---
Update 10th October 2023
900+ Killed
11 American citizens confirmed dead.
2,500+ wounded, 90 of them in critical condition
STILL UNCONFIRMED number of hostages taken into Gaza, babies, children, women, elderly people, men and soldiers.
Everyone's current best guess is about 100 people, including Americans, Germans and other foreign citizens.
Israel retaliates with air strikes, calls up 300K soldiers from reserve forces, the largest massing of forces in 50 years.
Ground offensive seems inevitable.
America sends Aircraft carrier group! This has NEVER happened before.
We've never asked anyone to physically fight for us.
Yes, we need all kinds of help.
This is something new, probably aimed at keeping Hizballah in Lebanon and the Iranians from joining the fray.
The horrific stories are unbearable, but you have to see, you have to hear, you need to know what's happened.
Rockets continue to fire from Gaza, and now from Lebanon too.
---
Helping Out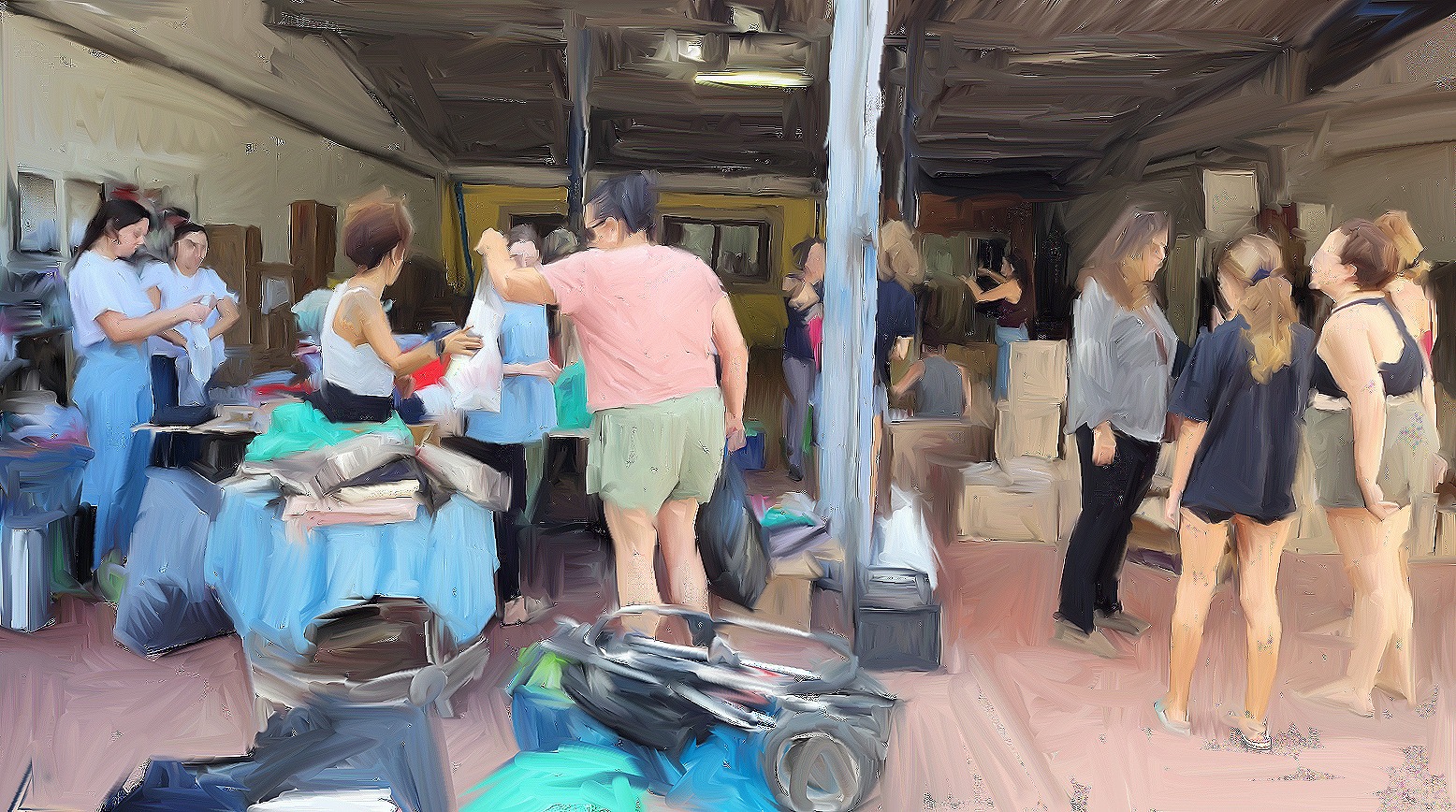 Scene from the donations distribution center. Fellow artist Jacobs rendered my picture from there in bold brushwork.
Rather than sit at home and go crazy, I've started a fundraiser for the displaced families that my neighborhood is taking in, people who escaped the massacre, who's homes have been burned down.  
I've spent the last two days getting funds, gear and supplies, and getting them to the distribution centers and to the families who arrived here.
If you want to help, Please donate here, even if it's just 1$ to show your support!

Thank You!
---
Written on 8th October 2023
This was a massacre.
No other word for it.
It's been two days since I've been able to breathe. 
Yesterday, at the high holiday of Simchat Tora and a Saturday at 6:30 am we got caught with our pants down.
No sugar-coating this, I honestly can't believe it.
An army of butchers managed to cross the border between Gaza and Israel. They invaded our towns and cities.
Under a cover of heavy rocket fire they went house to house and murdered the people inside. They dragged mothers with their children out of hiding and took them hostage. They set houses on fire to make the Israelis come out of the safe rooms and took them too, or killed them there.
There was a large outdoor party near Reim. Easy pickings for the killers there. Half of Israel is looking for their children who went to this party and never came back. 
We did the usual things, you know, play dead, stay totally quiet while you hear the terrorists ravaging your house, hide in a ditch in the orchard, hide in the garbage bins.
It's just that I thought we were done with that. It's what we have our own country and army for. Right?
I don't know how this happened.
I can guess some things but now is not the time.
Now we fight back. We will do what we have to do to survive.
Just like always.
But I still can't breathe.
---
War Update 8th Oct. 2023
700+ Killed
2,000+ wounded, 90 of them in critical condition
STILL UNCONFIRMED number of hostages taken into Gaza, babies, children, women, elderly people, men and soldiers. Everyone's current best guess is about 100 people.
You Can Help!
Donate to help Displaced Families
The survivors of the massacre are now displaced from their homes, and all over Israel we are rallying to help them.
Thousands of families need a place to live, for a few weeks at least, because their hometown is now a war zone.
I live in a new housing project which still has empty apartments. The contractor is letting displaced families come and live in them. 
Problem:
They fled, or were rescued by IDF forces, with nothing but the clothes they were wearing.
The apartments here have just been built and are bare, empty. Nothing but a box.
We are scrambling to get these basics:
Sleeping mattresses
Pillows
Blankets
Baby Food and Supplies
Basic Hygiene Supplies
Activities for the children - coloring pages and art supplies, board games - anything to keep them busy.
I'm a private business and can accept money.
Anything you can donate to help I will use for this explicitly and nothing else.
Please use this PayPal button:
I'm putting together a group of artists, and will soon launch an Art Fundraiser to help my people who's home was ransacked. 
For any donation you make I will gratefully send you an illustrated Thank You card.
And my gratitude.
---
---
---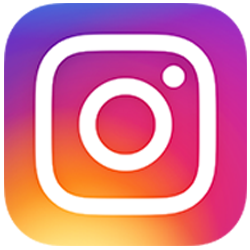 Follow Me on Instagram:
https://www.instagram.com/nettacanfi/
---
---