Israel ReOpening, Bracing for Second Wave
We've been re-opening slowly for the past few weeks but as expected, Covid19 cases are rising again. 

Tel Avivians wearing their facemasks on their chins... Corona Saturday in the renewed Dizengoff Square. (Circle, actually! haha)
Corona wards in hospitals that have been closed for three weeks are now reopening in preparation for what appears to be a second wave.

Meanwhile, Israelis are back to true form - hutzpanim, insubordinate and with a strong mind of our own, so fines for not wearing a face mask in public will now set you back a draconian 500 Shekels.
The economic crisis following the pandemic is brutal, and for some reason PM Bibi Netanyahu thought now is a good time to ask for a 600K tax refund for his luxurious private house in Caesarea. 
Oh and we're thinking of annexing parts of the Jordan Valley and the West Bank while Trump is still in The White House.
So. Back to normal?

---
Ever wondered just WHERE Israel is?
Here's a map drill-down infographic, followed by a bunch of Q&A that I hope will put some things in order: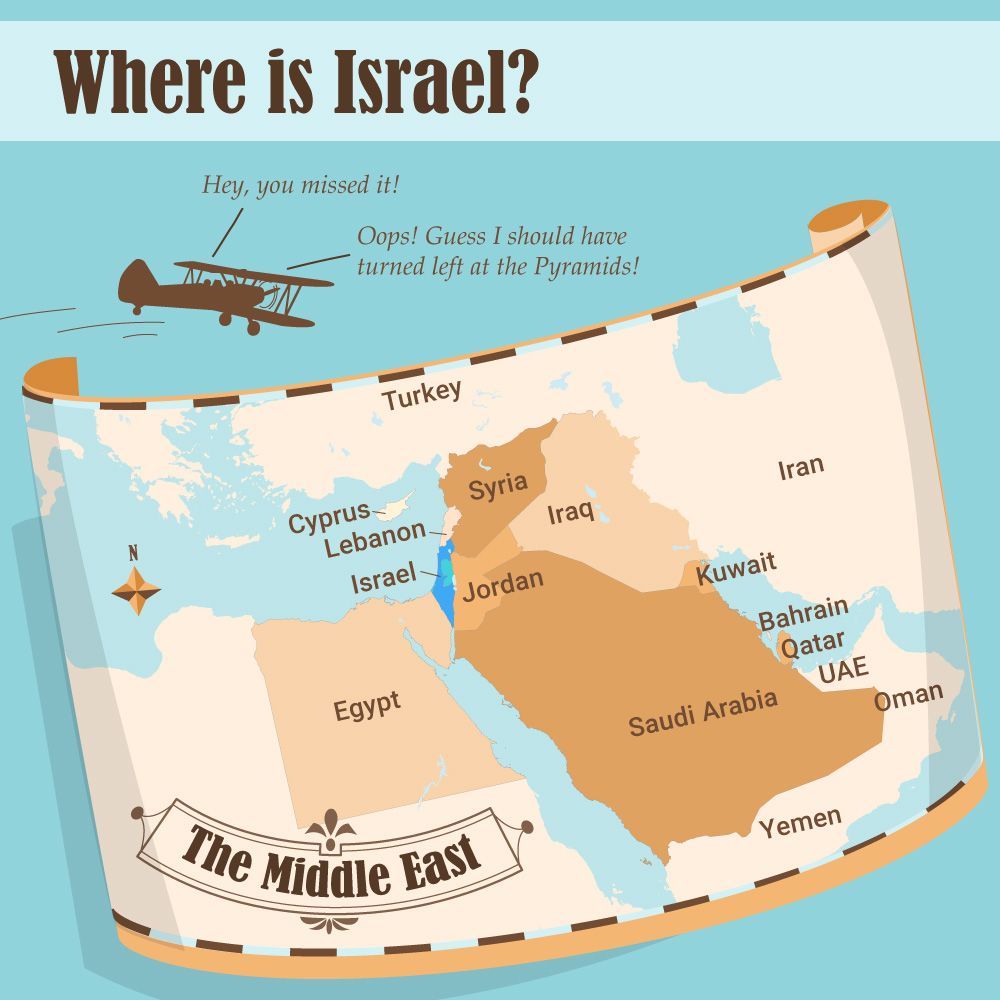 ---
Stuck at home quarantine because of the Coronavirus?
Here are some special and interesting coloring pages for adults and teens, to help you pass the time!
* there's a new glider coloring page - scroll and see!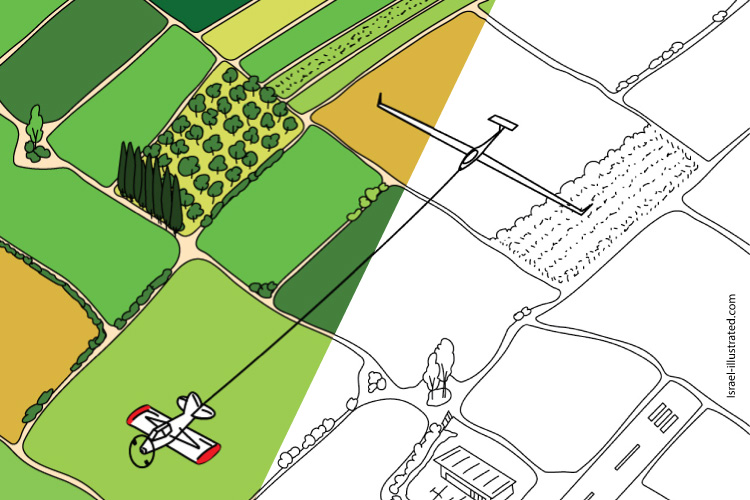 ---
Tel Aviv Urban Sketchers go on a Field Trip
In the dead of winter, we set out to draw in Kiryat Tivon. It was so nice to meet face to face with people I've only known thru facebook! I've also discovered a great artist - come and see >>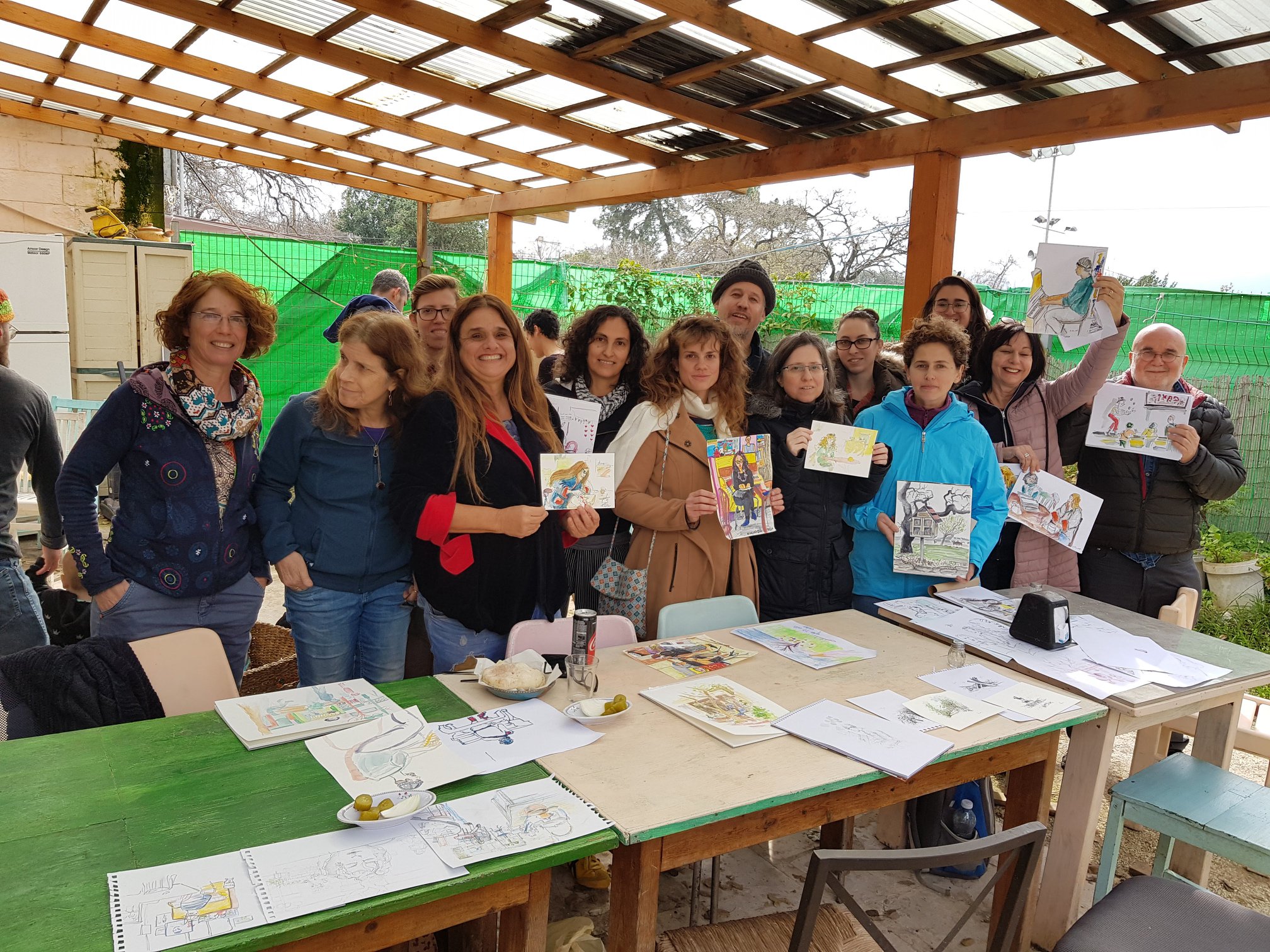 ---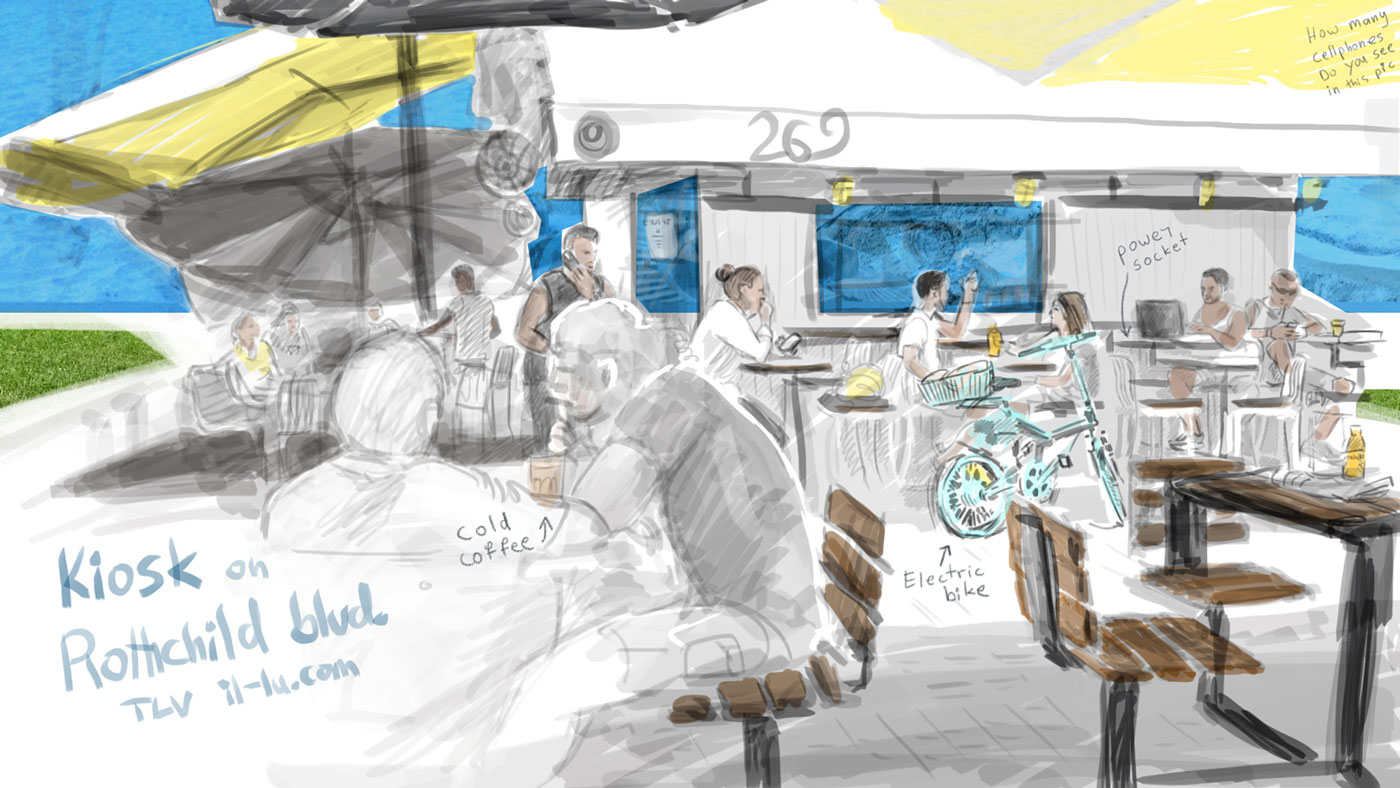 Living in Israel
Stories that illustrate what life in Israel is really like - for example, the Cafe-Kiosk where the wifi is free and everyone you meet has an idea for the next great startup :-)
---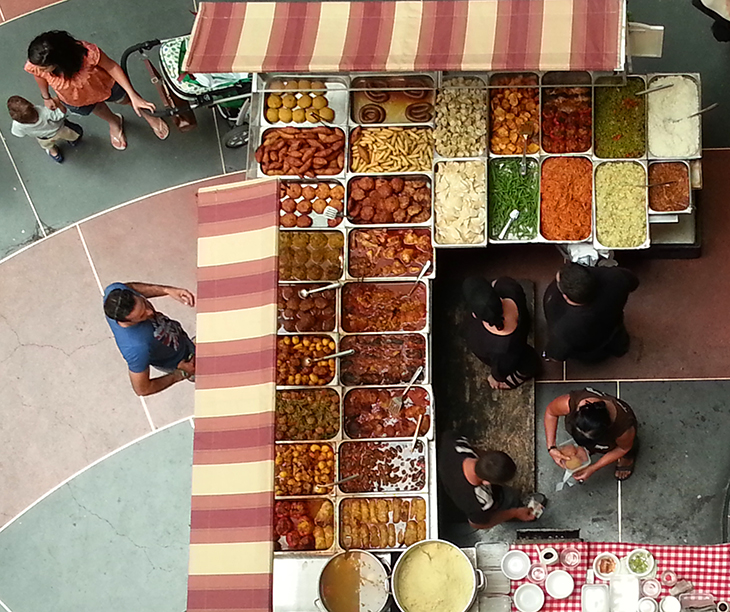 We love to eat. 
Israeli food is the delicious culmination of jewish eating traditions from kitchens all over the world ("you look pale, eat something"), meeting the fresh mediterranean diet. 
Falafel and Humus, juice stands, sushi bars, steak houses, vegan menus and everything in between - we've got it all.
Sit in one of the fashionable sidewalk cafes in Tel Aviv, order a big salad and ice coffee, and you'll never want to leave :-)
Try the recipes for the classic Hummus recipe, and how to make Labane cheese:
---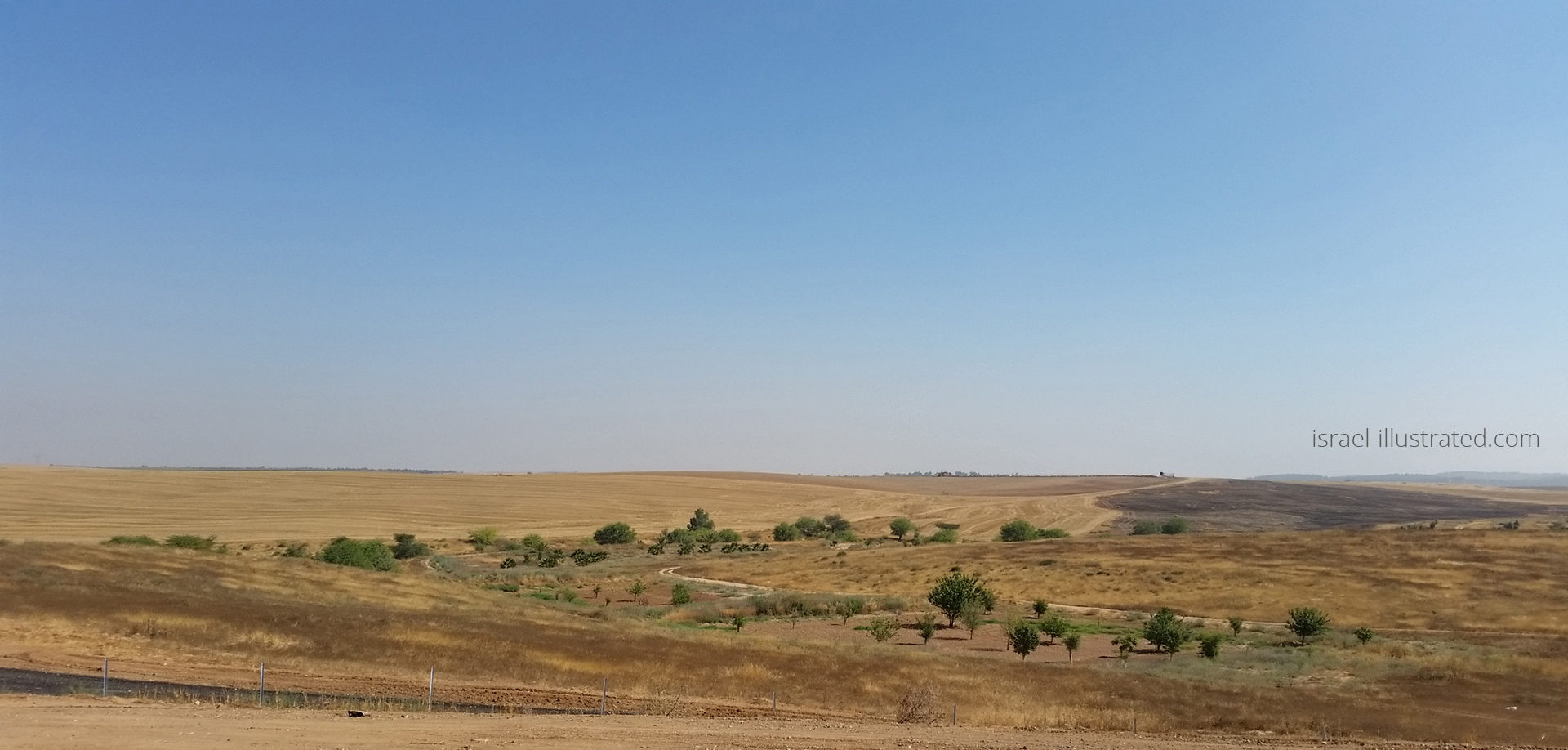 The weather in Israel is both a challenge and an opportunity. 
For example, practically every house in has a solar water heater, and we solved the worst of our drinking water shortage with desalination technology. 
Still, the heat is part of our daily life, so we need to find ways to live with it.
Find out how we save water, 
And when you go shopping in Dizengof Center, make sure to visit the Hydroponic farm on the roof!
Whatever you do, please don't miss the warning about the Israeli SUN:
---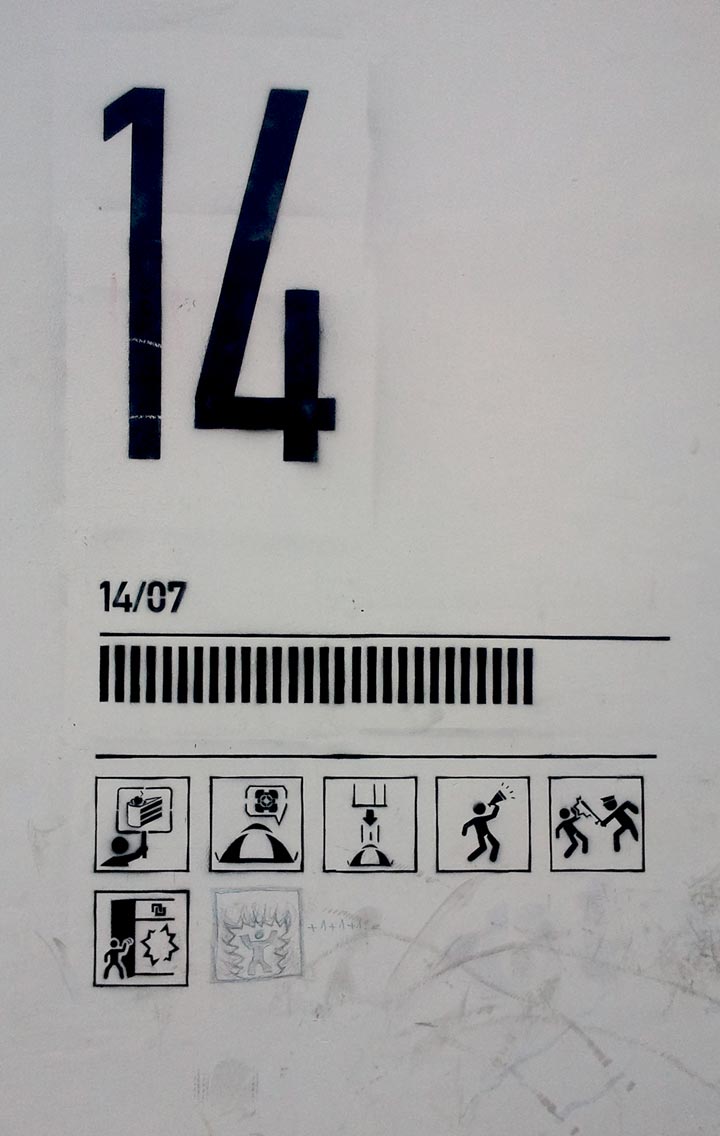 Tel Aviv street art
The writing's on the wall, especially here. 
What I find so unusual about Israeli graffiti, is how much of it its text, or text based. Walking the streets of Tel Aviv is like reading a coded newspaper. Here's this wall for example, depicting the events of "the Tents Protest":
---
A quick note about phonetic spelling:

There are lots of names and words on this site that are phonetic transcripts from Hebrew. The way to read them, and pronounce them, are according to the basic vowel sounds:
A – say "ah"
E – "eh"
I – "ee"
O – "oh"
U – "oo"
---
---
---
---
Copyright notice –
All visual material and other materials on this site are copyright of israel-illustrated.com, unless indicated otherwise.