Happy Tu Bishvat!
Come plant a tree with us!
See how Israelis celebrate Tu Bishvat, fly with me over the man made forests, learn about forest fires in Israel and help us plant 100,000 trees! Read more >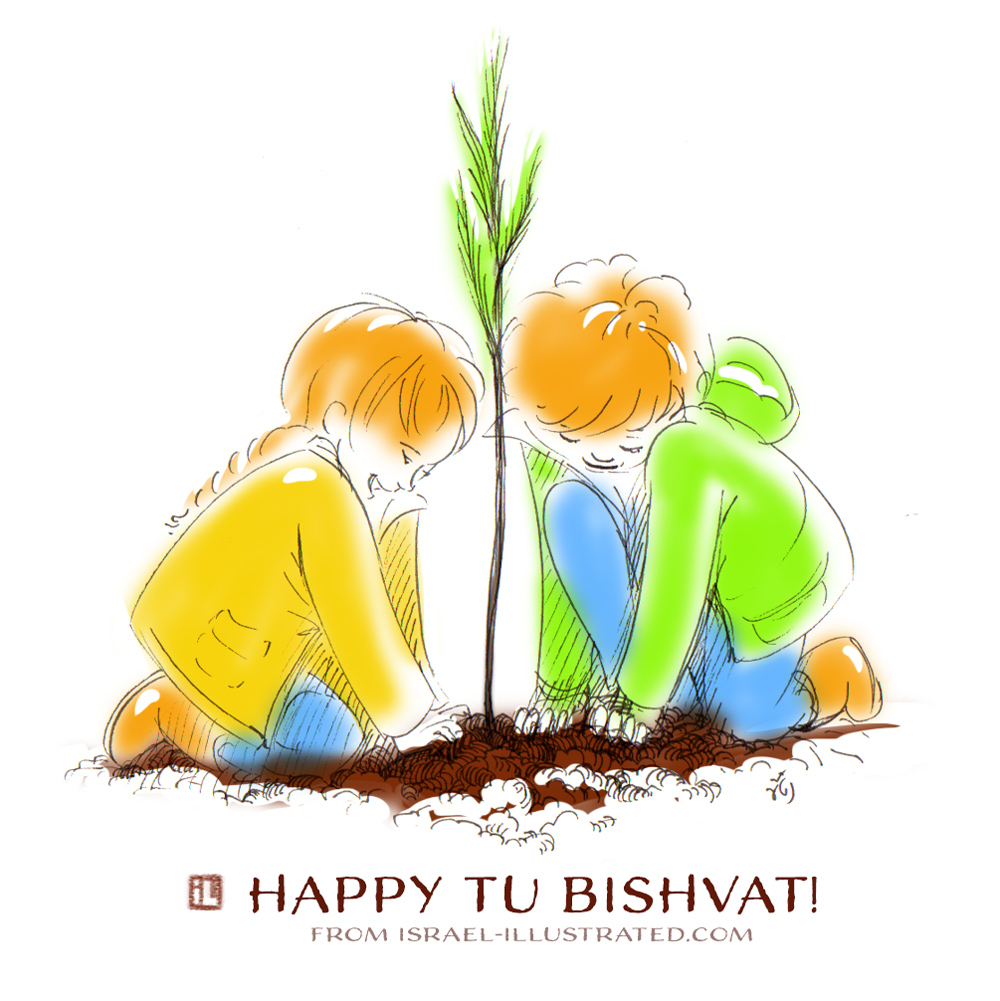 ---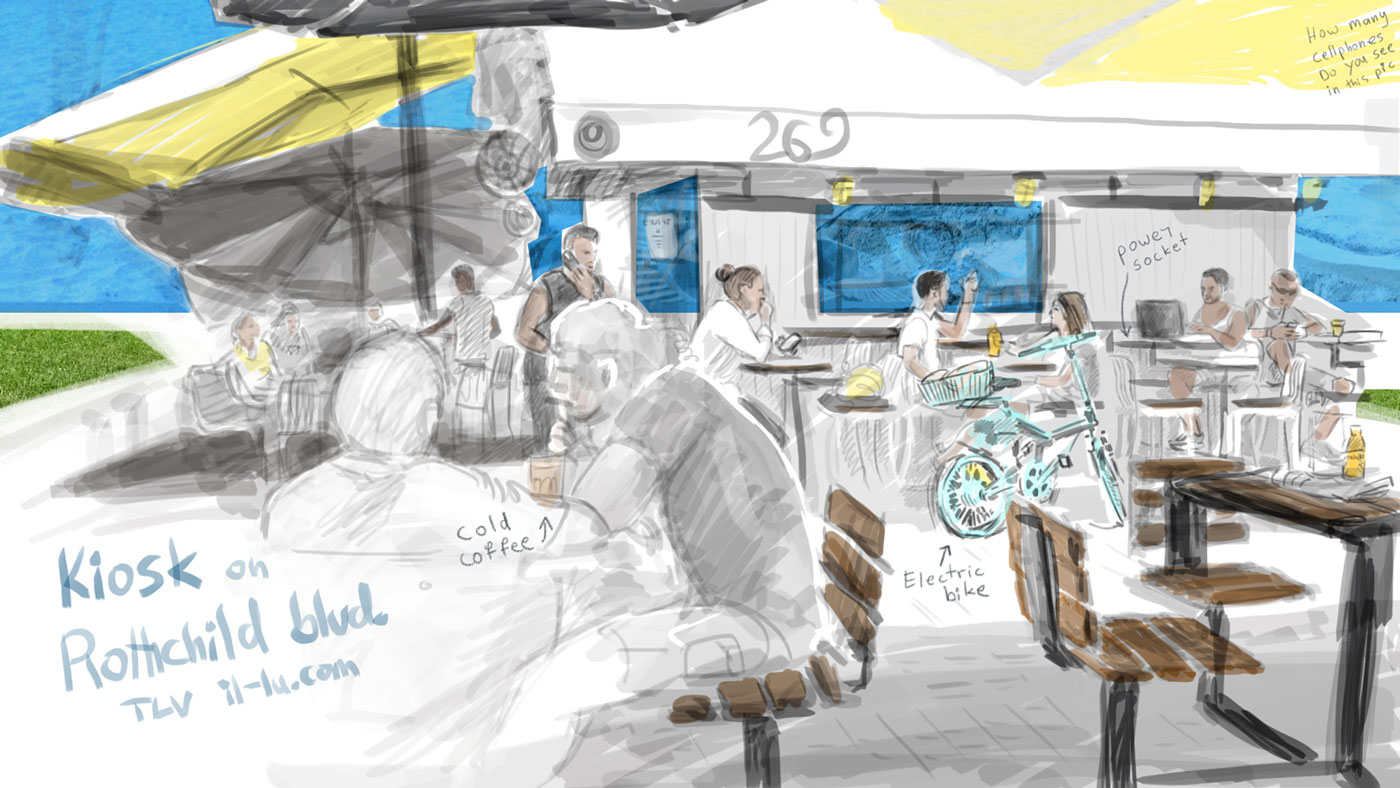 Living in Israel
Stories that illustrate what life in Israel is really like - for example, the Cafe-Kiosk where the wifi is free and everyone you meet has an idea for the next great startup :-)
---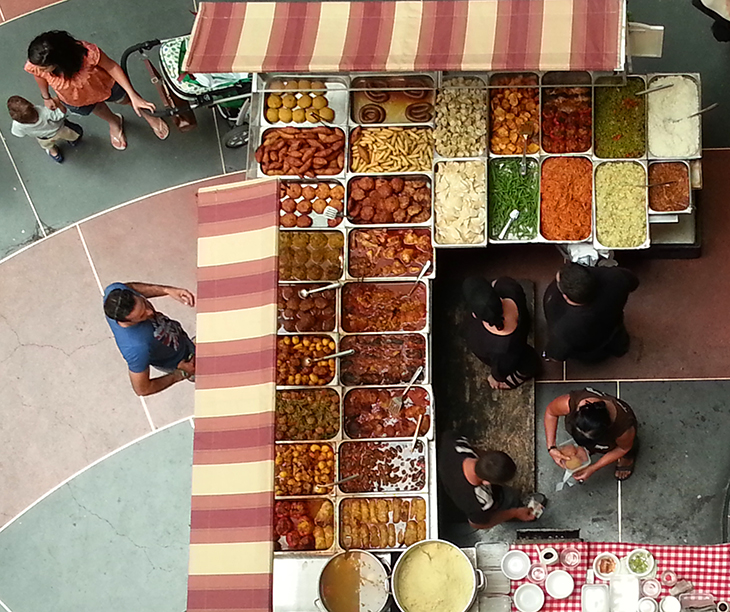 We love to eat. 
Israeli food is the delicious culmination of jewish eating traditions from kitchens all over the world ("you look pale, eat something"), meeting the fresh mediterranean diet. 
Falafel and Humus, juice stands, sushi bars, steak houses, vegan menus and everything in between - we've got it all.
Sit in one of the fashionable sidewalk cafes in Tel Aviv, order a big salad and ice coffee, and you'll never want to leave :-)
Try the recipes for the classic Hummus recipe, and how to make Labane cheese:
---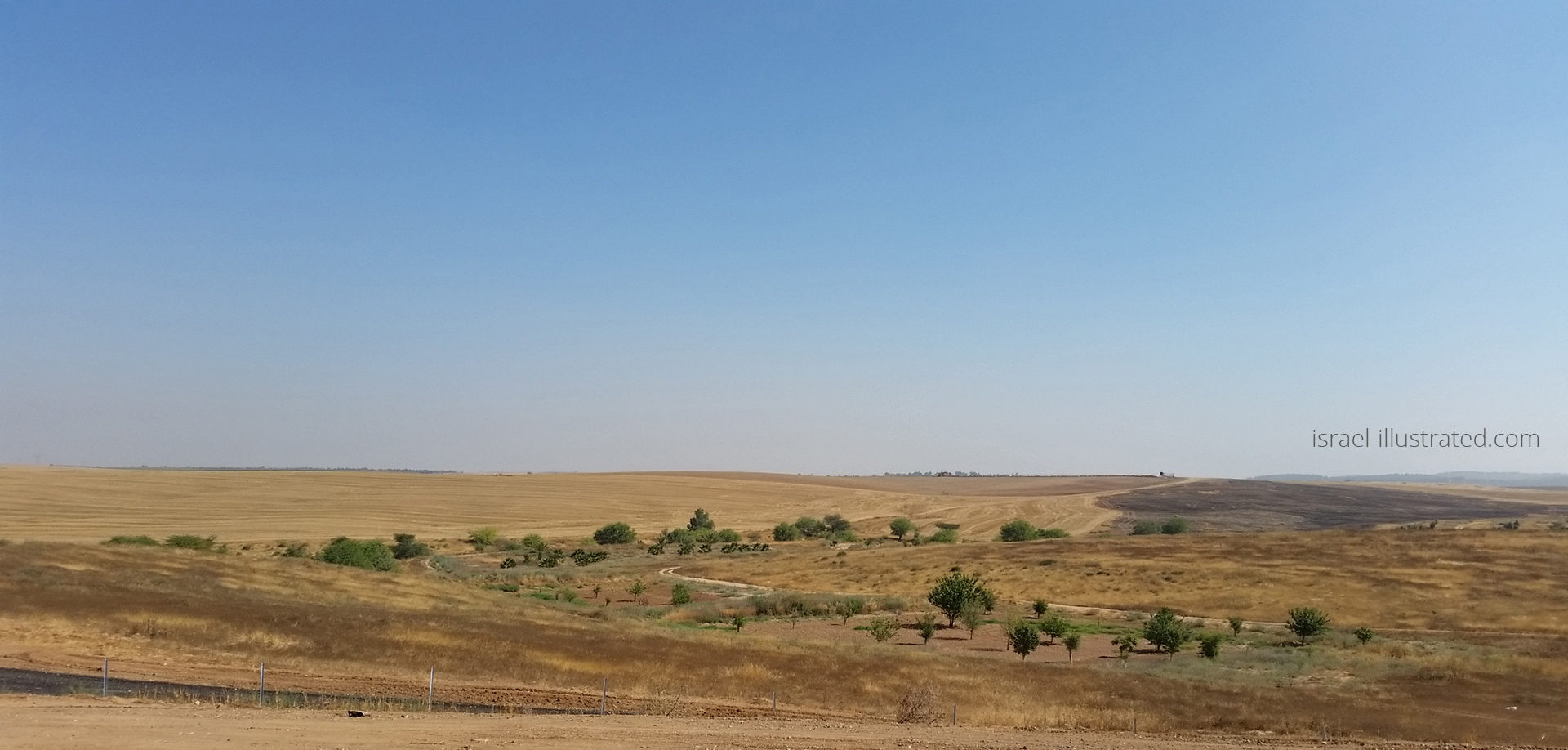 The weather in Israel is both a challenge and an opportunity. 
For example, practically every house in has a solar water heater, and we solved the worst of our drinking water shortage with desalination technology. 
Still, the heat is part of our daily life, so we need to find ways to live with it.
Find out how we save water, 
And when you go shopping in Dizengof Center, make sure to visit the Hydroponic farm on the roof!
Whatever you do, please don't miss the warning about the Israeli SUN:
---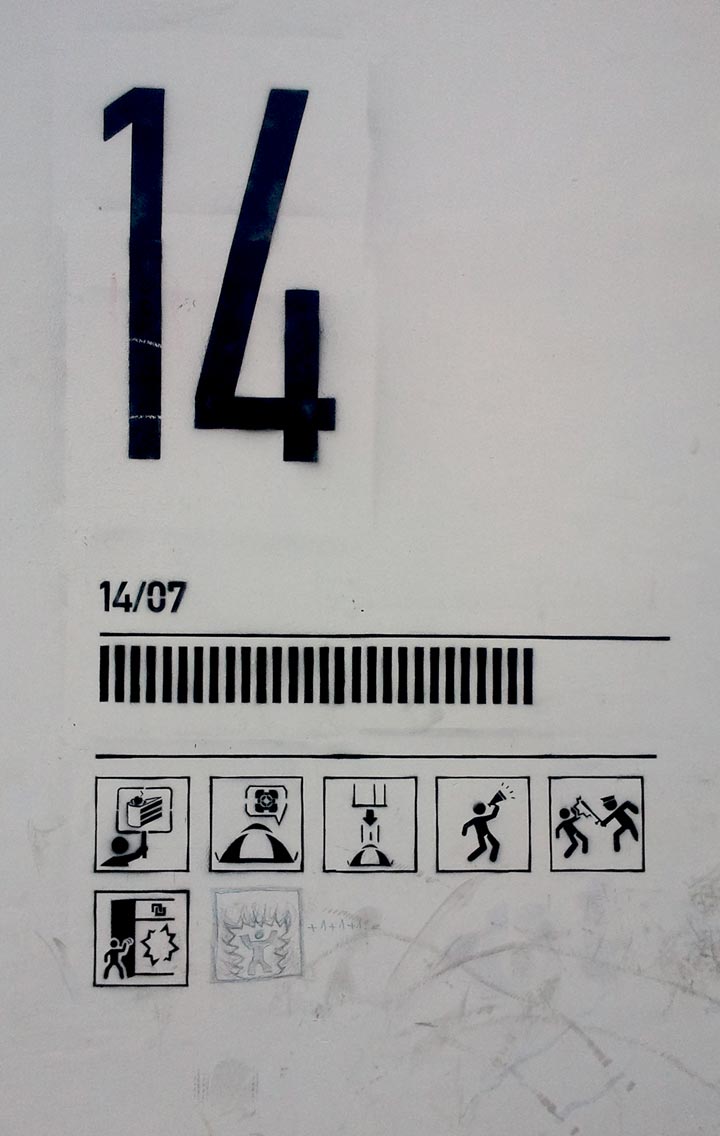 Tel Aviv street art
The writing's on the wall, especially here. 
What I find so unusual about Israeli graffiti, is how much of it its text, or text based. Walking the streets of Tel Aviv is like reading a coded newspaper. Here's this wall for example, depicting the events of "the Tents Protest":
---
A quick note about phonetic spelling:

There are lots of names and words on this site that are phonetic transcripts from Hebrew. The way to read them, and pronounce them, are according to the basic vowel sounds:
A – say "ah"
E – "eh"
I – "ee"
O – "oh"
U – "oo"
---
---
Join the Israel Illustrated Journey!
Come with me as I travel to different places in Israel and draw them, illustrate a new recipe or find interesting stories unique to this country. 

Fill the form below to get a monthly update, and never miss a postcard!
---
---
---
Copyright notice –
All visual material and other materials on this site are copyright of israel-illustrated.com, unless indicated otherwise.