Tel Aviv Floor-Tiles Patterns Coloring Pages
These pattern coloring pages are inspired by a special feature old Tel Aviv buildings: the elaborate, colorful floor-tile "carpets".
Here is a photo I took in a building that was undergoing renovations:
They just beg to become coloring pages:
Here is a corner of a full carpet: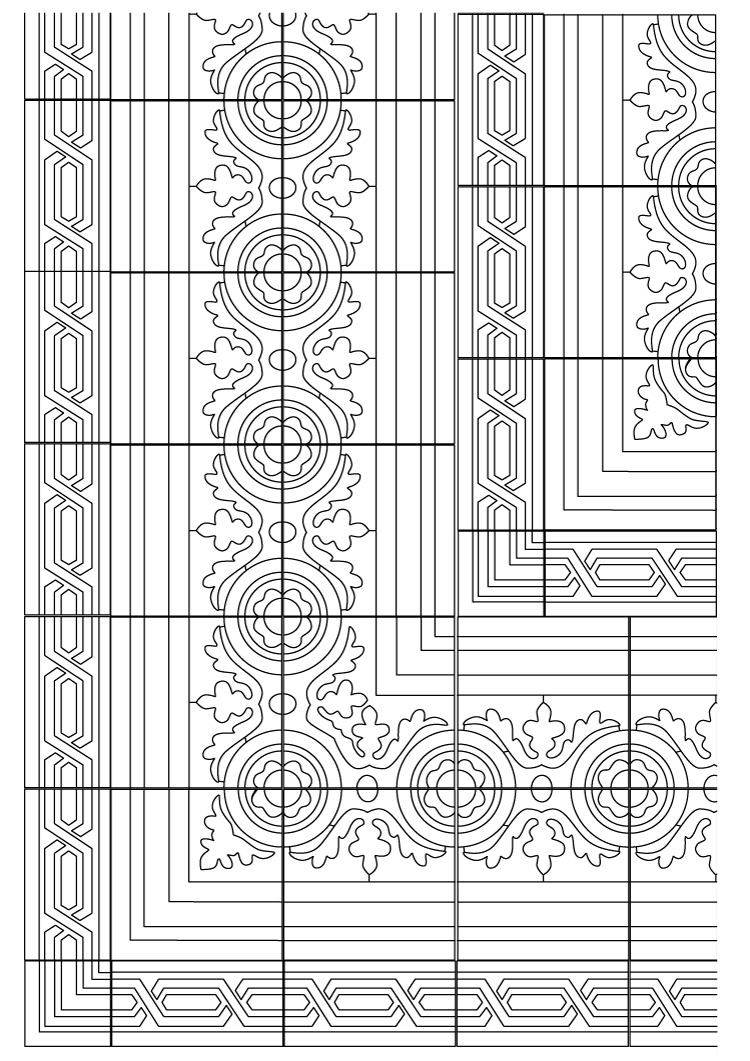 You can turn this floor tile pattern page into a full "Carpet" by printing it four times and combining them together.
I've designed the pattern to fit seamlessly, but with the little quirkiness of old tiles that have some spaces between them.
This pattern, too, is seamless: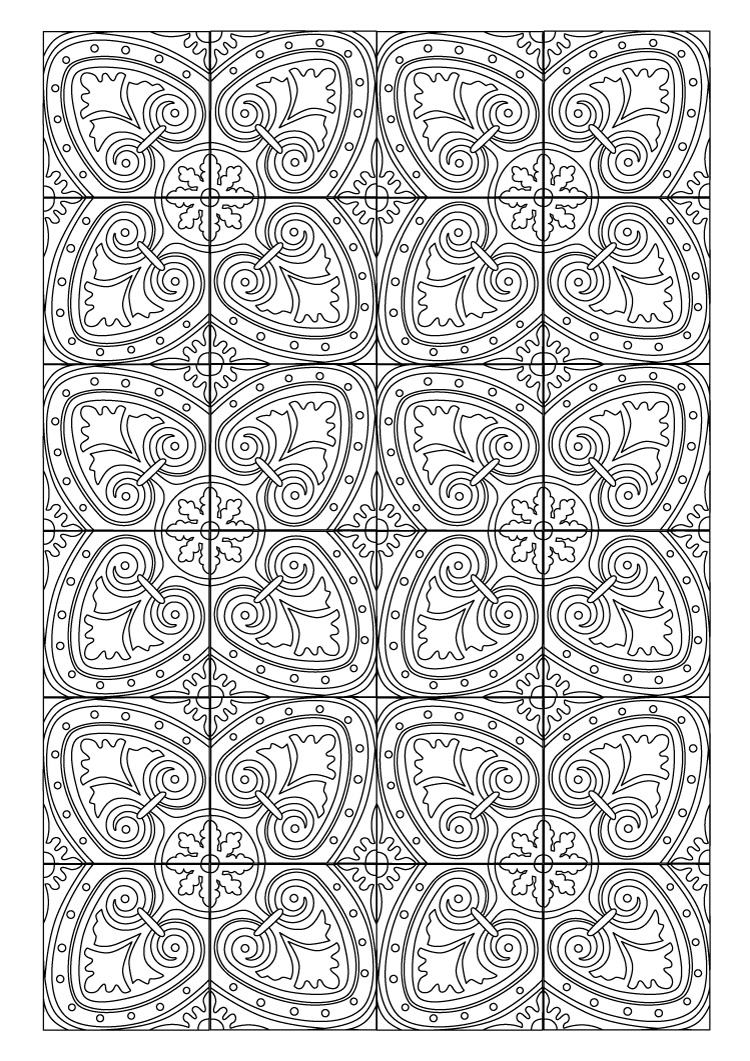 These images are previews. To download the print-quality file, please click the blue "download" button. A new browser tab will open and automatically download the zip file to your computer. 
(I do this because the print quality files are much too heavy to display on a webpage.)
Tel Aviv - Jaffa Vintage Floor Tiles are a Timeless Classic
My two favorite features of old Tel Aviv houses are the tall ceilings and the marvelous floor tile carpets. 
In the building where I took the picture that inspired these pages, every room had a different pattern. The halls, the staircase landings, were all decorated with dazzling designs.
There are two types of tiles that I know of (maybe there are more) - one are simply painted tiles, and the second are the hand-crafted, colored-concrete inlays.
There is ONE workshop in Jaffa that still makes them today, in the traditional method, just like they did back in the 1920s.
All these years they have created tiles for restoration projects. Now the patterned-tiles have made something of a comeback and new buildings can also enjoy them.
Inspiration for vintage colors
When you set out to color these patterns, don't limit yourself! Here are more examples that I hope will inspire you: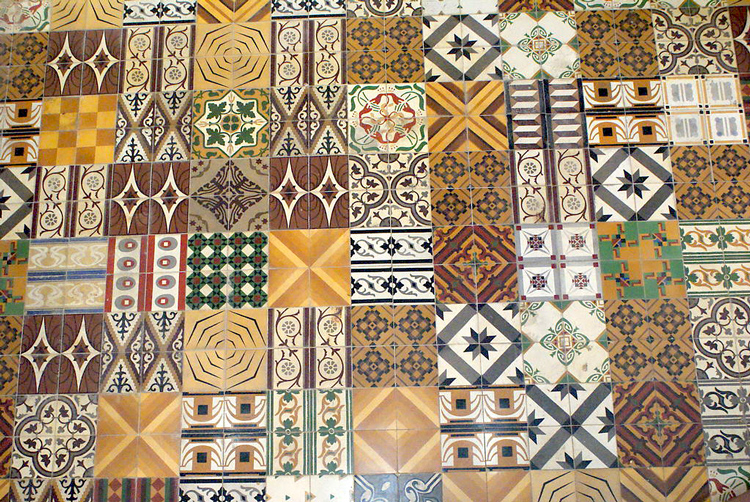 Museum of the History of Tel Aviv Jaffa
To get the "vintage" feel, try using colors that are toned down somewhat, less saturated.
Remember that these colors were mixed with concrete, which means that even when they were brand new, they were never very bright.
There are a lot of greens, and turquoise blues, combined with warm oranges and browns.
Black and white designs were also very popular.
Want more pattern coloring pages?
I'm drawing new pages all the time! Please help me decide what to draw next by filling this poll:

---
---
---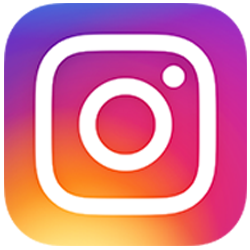 Follow Me on Instagram:
https://www.instagram.com/nettacanfi/
---
---