Harvest Coloring Page for Shavuot
Happy Shavuot!
Here is a harvest coloring page for you to enjoy on this happy holiday:
(See the full quality PDF download link below)
It's a bit unusual - this is an aerial view of the wheat fields in the northern Negev:
This is the photo I took from the air that inspired this coloring page:

I was flying in the Ruhama region with a friend and the fields at harvest contrasted so beautifully with the "bitronot" - the ravines, that are so special to this region.
I thought they'd make a beautiful realistic coloring page, with a great contrast between the man made stripes and the wild ravines. 
The area is famous for the hot air balloons, so I added one in.
Suggested color themes for Harvest Coloring Page
Here are the color tests I made for this design.
The fields were gold and yellow, and in the late afternoon, the ravine walls were pink with blue shadows. 
Wild vegetation grows inside them, in dark green and reddish brown colors of desert plants.
What is your favourite color to use? 
VeryThin color pencils are my favourite choice for this sort of work. 
Let me know in the contact box at the bottom of the page, I'd love to hear your opinion - hope you enjoy all the fine details :) 
The Ruhama Badlands
I honestly prefer the Hebrew name for this area - "Bitronot Ruhama". "Bitronot" means "cleaves", as in a land-cleavage :) 
It's a farmland area in the north-west of the Negev Desert, and this land formations are particular to the region. I grew up a 20 minutes drive from there, and I always thought it's just incredibly beautiful.
Every year they have a hot air balloon festival, and you can get balloon rides there pretty much year round.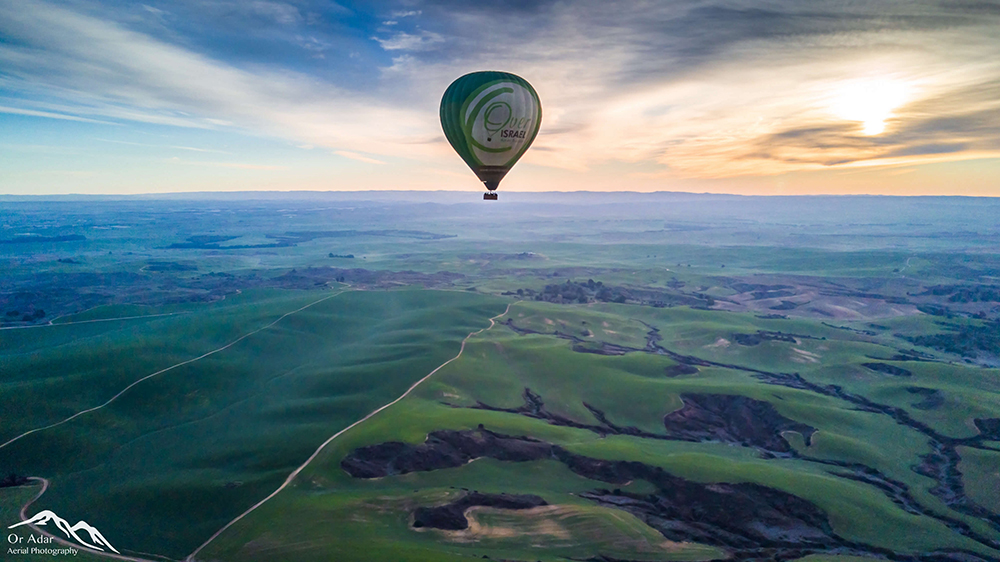 Look how pretty the same region looks in winter! Too bad it's green for only about two months a year...
Between January and April this area is covered in red Kalaniyot ( Anemone coronaria) carpets.
More to see around Ruhama
You can see some great satellite photos of the Bitronot on Google Earth, check it out:

If you zoom out a bit you'll see Gaza to the west and Beer Sheva to the south.
I'm always inspired by the textures and shapes I see when I fly. Here is another coloring page, this time from the north part of the country: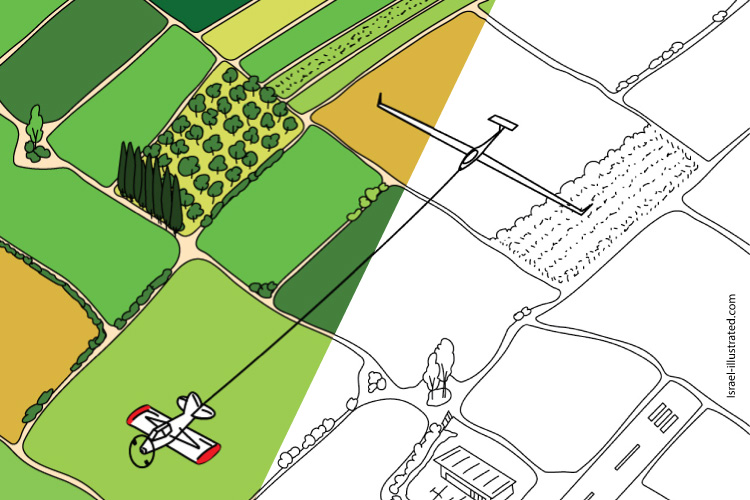 ---
---
---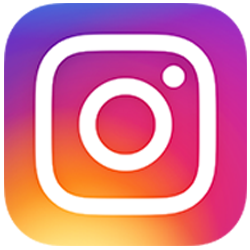 Follow Me on Instagram:
https://www.instagram.com/nettacanfi/
---
---