Yehuda Meshi Zahav Tries to Take His Own Life. A Hero or a Monster?
How can I explain to you the depth of emotions that this man evokes in Israeli life?
Is Yehuda Meshi Zahav a hero, a tzadik, a man of sacred work, just about to receive the country's highest honor, or as is claimed now, a monster and a serial sex offender?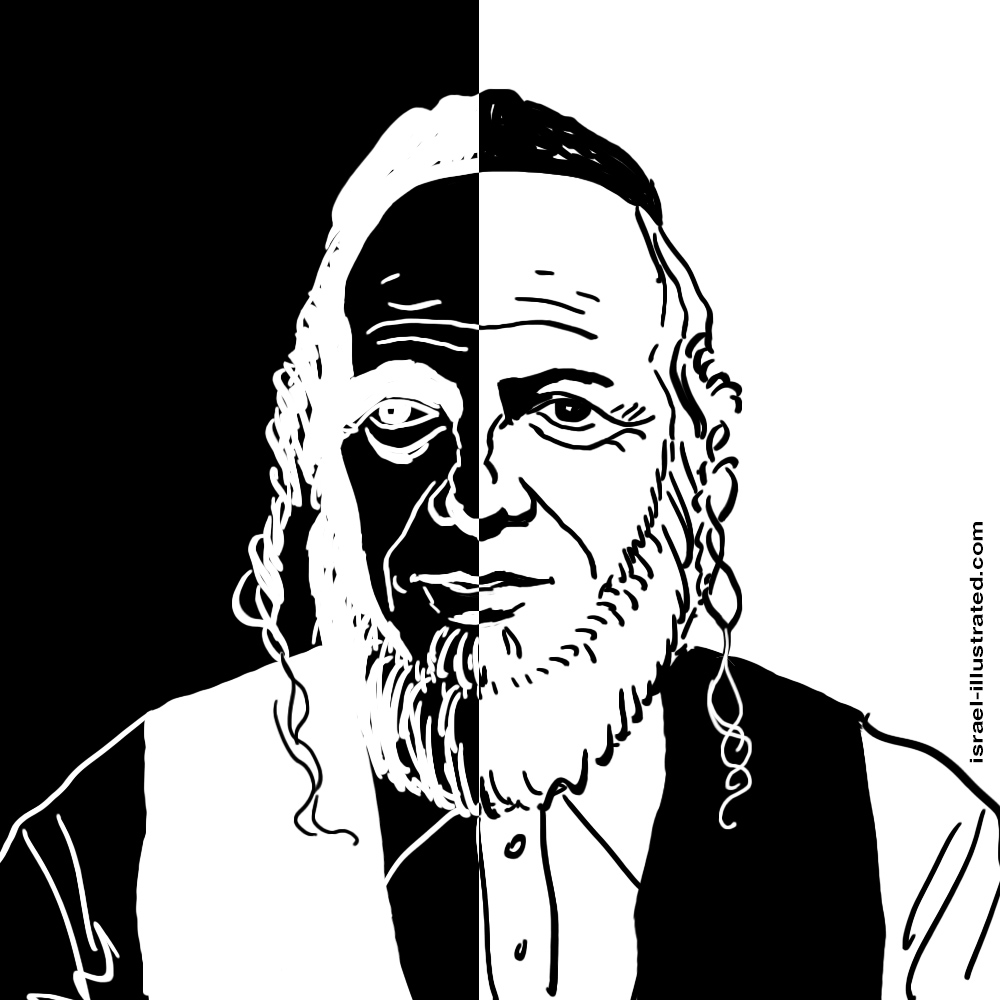 I don't remember which movie it was, maybe a Bruce-Willis-kicking-ass something or other, that coined the phrase "bits o'guy".
Collecting the bits of people who got blown up in a terrorist attack and bringing them to "Kever Israel", a proper Jewish burial, was how Yehuda Meshi Zahav came into our lives.
You might have heard of him in the news before that. He started out as a part of a radical Haredi sect that burned down bus stations in protests against traffic on the Shabbat and Gay Parades.
But then came the second Intifada.
I was living in Jerusalem then, a young art student, when taking the bus to Mt. Scopus became a deadly roulette. I'd take the no. 4 bus from Rehavia to Bezalel, and then the news started spreading. 
The bus just before ours got blown up.
I'd mange to get a text out to my parents to let them know I was alive before the cellular network overloaded and collapsed, and as you got closer to the area, you saw them.
The Zaka people.
Zaka זק"א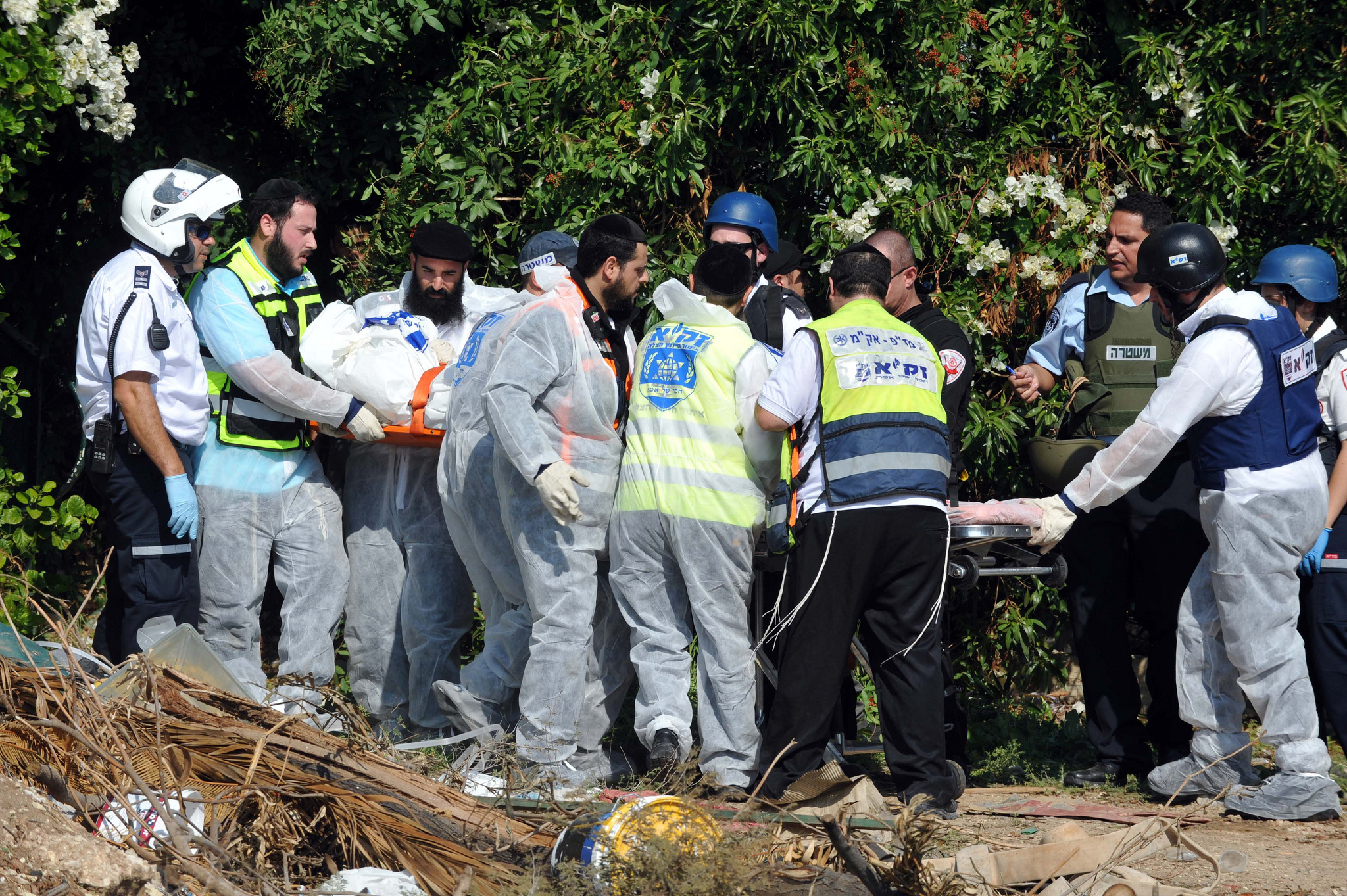 Photo by David Katz / The Israel Project
Hebrew acronym for זיהוי קורבנות אסון, that is "Identifying Disaster Victims", Zaka is a volunteer search and rescue organization, with that extra specialty of respecting what remained of the victims of un-natural deaths.
Yehuda Meshi Zahav founded it in 1995, following the 405-bus terrorist attack. (What can I say, busses were a convenient target). You can read the whole story here at https://zakaworld.org/about-zaka/
They truly were and still are the "True Virtue" people, and we deeply respected them for their work.
Even when in black humor we wore a t-shirt that said "Zaka Collecting People", designed like the "Nokia Connecting People" logo, it was all out of immense respect for what they do.
It is my sincere hope that the organization and everything it stands for will not be damaged by the revelations of its founder's fowl behavior.
Helpline in Hebrew, English and Arabic -Eran
ער"ן - עזרה ראשונה נפשית בטלפון ובאינטרנט
By phone or on the internet - this helpline is available 24hr a day.
If you need someone to talk to, there is someone there waiting for your call.
"Everybody Knew"

Really? I didn't know.
I saw this guy at a café once and thought I had met a true Tzadik in the flesh.
The story exploded about a month and a half ago, when The Ministry of Culture declared Meshi Zahav this year's recipient of The Israel Prize, our highest civilian honor, given every year on Independence Day.
Testimonies of sexual harassment and rape allegations in boys, girls, men and women came crashing on us like an ecological disaster, like a wave full of tar defiling a pristine beach.
The depth of the disappointment trumped all other feelings.
We want someone who is simply a good person. 
We needed that bridge between the Haredi world and the secular Israeli society that Meshi Zahav had built.
Now it's all trashed and tarnished.
The trigger for his suicide attempt was apparently the promo for a television investigation-doco program that came out last night. "Uvda" ("Fact") by journalist Ilana Dayan has shaken the country on a few occasions, but this time I think she drove a man over the edge.
You will not find the S-word in ultra-orthodox Jewish news sites. The headlines will read something like "he collapsed at home".
Judaism holds the sanctity of life above all else, and people who take their own lives are buried outside the cemetery fence, ex-communicated.
For a deeply religious man like Meshi-Zahav to do this makes me think that he felt he had nowhere to turn to.
Forced to resign from the organization he had founded, thrown overnight from the highest place to the lowest, he must have felt his life was already over.
It's immensely sad. 
I feel for him, for his victims, for the souls he brought to rest and for those who's peace he stole.
And I resent the bitter taste this story has left in all our mouths.
I hope, I can only hope, that something good will come of it.
That victims will not be silenced, that a person in despair will have a place to turn to, and that the extraordinary charity of Zaka as an organization will not be damaged.
---
---
---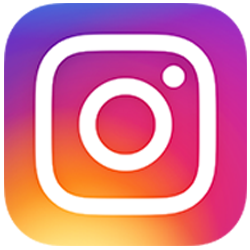 Follow Me on Instagram:
https://www.instagram.com/nettacanfi/
---
---