Walking Around in Tel Aviv
Walking Around in Tel Aviv
–

 Practical Information for Pedestrians in a Busy City

When I lived in the city, I had a rule of thumb: if where I wanted to go was within half an hours' walking distance, I walked.

Tel Aviv was made for walking. It's mostly flat, not very big, and the weather is comfortable 8 months a year.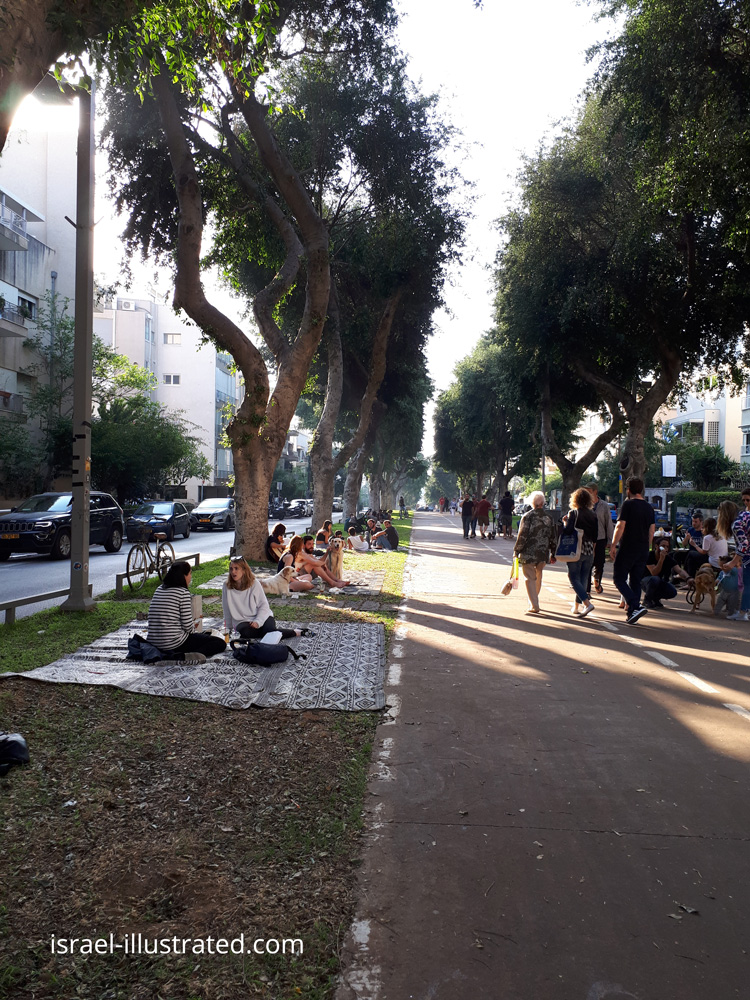 There are lovely boulevards shaded with trees that are lined with kiosks and cute cafes. 

A world-class collection of buildings in the International Style and "Bauhaus" make up The White City, and the smooth walls are a lure for graffiti artists who just can't resist a blank space. 
There are quite a few popular shopping streets for happy browsing, each with their own taste, and of course, The Beach – a long, comfortable promenade that now stretches uninterrupted from Jaffa at the south to Tel Baruch in the north.
There is one problem though:
Tel Aviv has become incredibly busy

First, the light railway construction has turned large areas of the city into narrow alleys winding through construction zones. It's necessary, but unpleasant. Estimated time of completion is 2021, so we're hanging in till then.
Second, is the rapid infusion of scooters, uni-wheels and electric-bikes that has flooded Israel in general and Tel Aviv in particular, turning sidewalks and streets into a crazy hassle.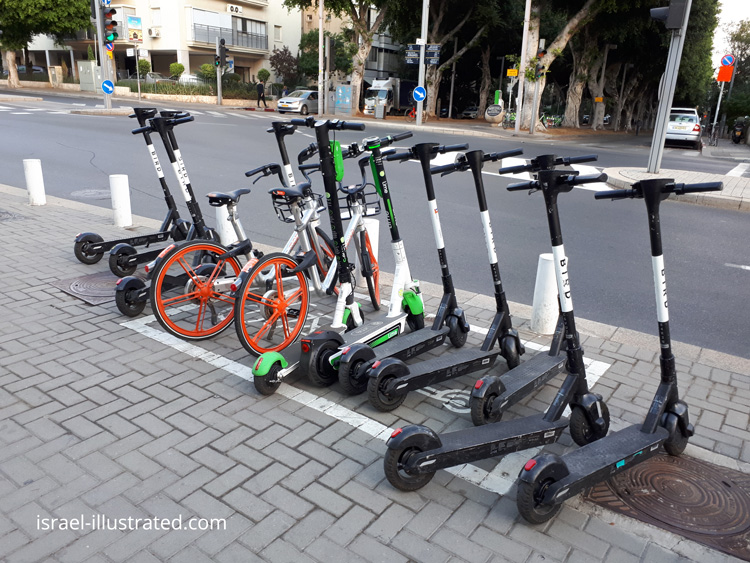 You must look in all directions when you cross the street. Look out when you cross bike lanes as well. 

According to new city laws (2019) Bikes are no longer allowed on the sidewalks; but that does mean they are weaving in and out of traffic, and they do it in a very Israeli way, I'm afraid.
They will surprise and startle you - Look Out!
The problem is that all these toys are relatively new, and traffic laws are slow to catch up. We are going through an adjustment period. Be careful! 
Getting lost in Tel Aviv: A few helpful pointers

Which way is North?

The sea is WEST to the city, where the sun sets.
Local tip: Look to the roofs. Solar panels always face South, at least generally. Sometimes there's not enough space on the roof to align them full south so they may face a bit to the east or west, but never ever north!
That's a very useful compass in Israel in general.
Street numbers in Tel Aviv begin at the beach (West) and At the South.
For example, Bograshov street starts on the beach. Rothschild Boulevard ends at Habima Square.
Protection from the Elements: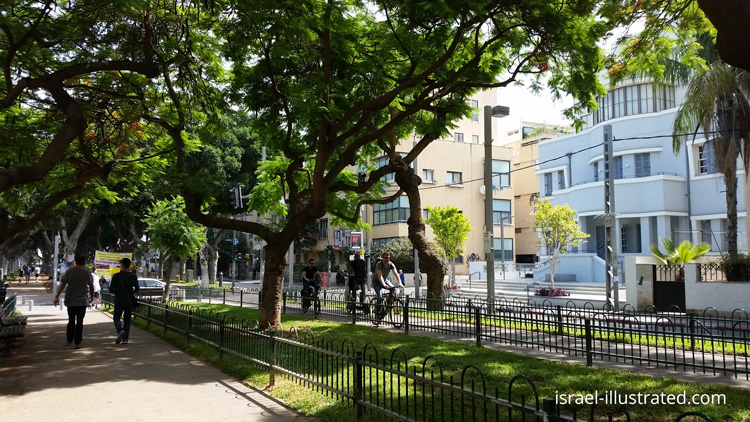 Some streets have covered colonnades, like Ibn Gabirol street, giving you protection from the sun. Most of the streets have trees that give good shade. 
All public spaces and transportation are air conditioned. 
Rain is a bit trickier, as the city is simply not built for it. If it's raining heavily, I suggest you wait half an hour. It rarely rains for a long time  
You might have to hop over deep puddles. The water will go down in a few hours. It doesn't make sense to build a robust draining system for a city that only gets 45 days of rain a year.
Drinking Water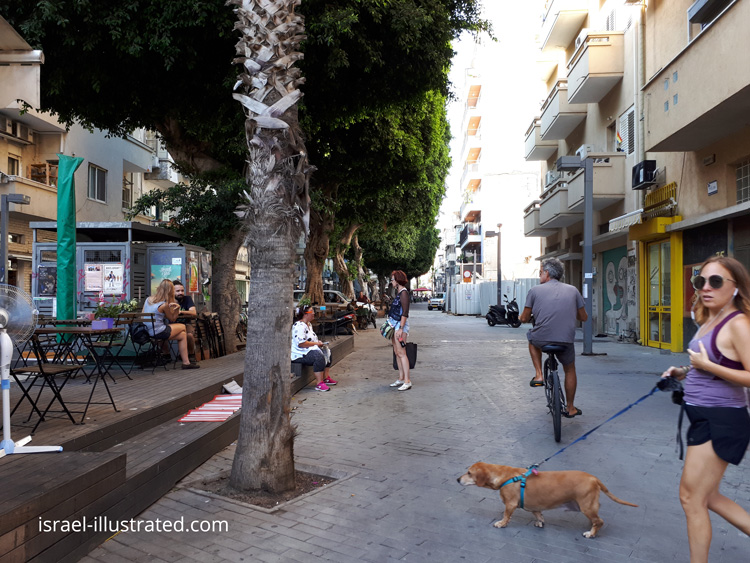 Drink! It's hot
The water in Israel in general is safe to drink straight from the tap. I recommend getting a small water bottle per person to carry with you at all times.
There are public drinking fountains in all the city gardens, parks and along the boulevards.
Some cafés like the Aroma chain, offer a free, open-for-all water cooler station. You don't have to order anything – just come in, drink and fill up your bottle. Lir-va-yah! (this word is a sort of a bon-appetite for water.)
In any café or restaurant, tap water will always be free. It's a state law.
The city is open 24/7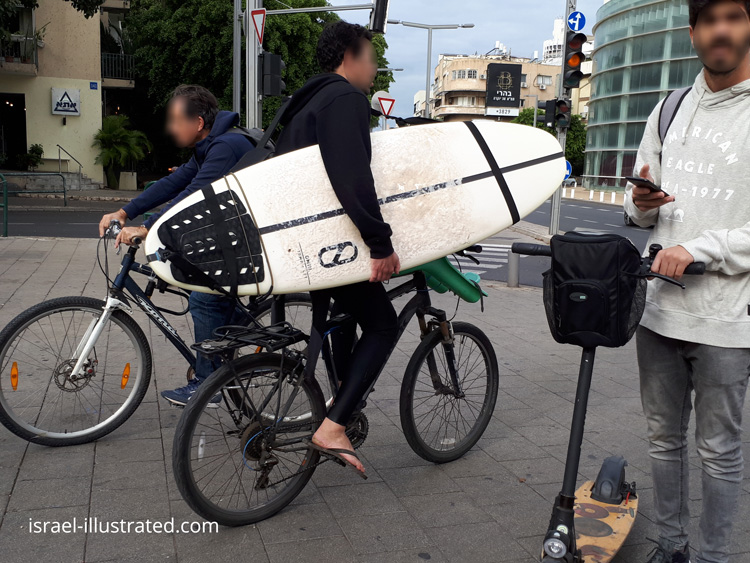 It's true, but not all of it.
Regular commerce is closed, and so is the regular public transportation. 
Do check to make sure the cafe you were planning to try out for Saturday brunch is open on Shabbat.
Shabbat (Saturday) makes walking around the city rather peaceful. Traffic is very slow, the city is rather quiet – everyone's relaxing, going to the beach or hanging out at the cafes. It's a special atmosphere. I love it.
Walking around in Tel Aviv at Night

The city is well lit. The main streets will have people and traffic all through the night. This does bring us to the next item:

Personal Safety

Most places are quite safe, day or night.
However, I'm sad to say I would avoid the south part of the city late in the evening and into the night.
The south neighborhoods of Tel Aviv have been taken over by African immigrants and refugees, as well as foreign workers, and personal safety has gone down badly there.
If you are offended by my non-politically correct language, I'm afraid Israel will be offensive to you in general. We say what we mean to say. Personally, I think laundered language serves no one, especially when you are discussing real danger.
Why are there so many soldiers here?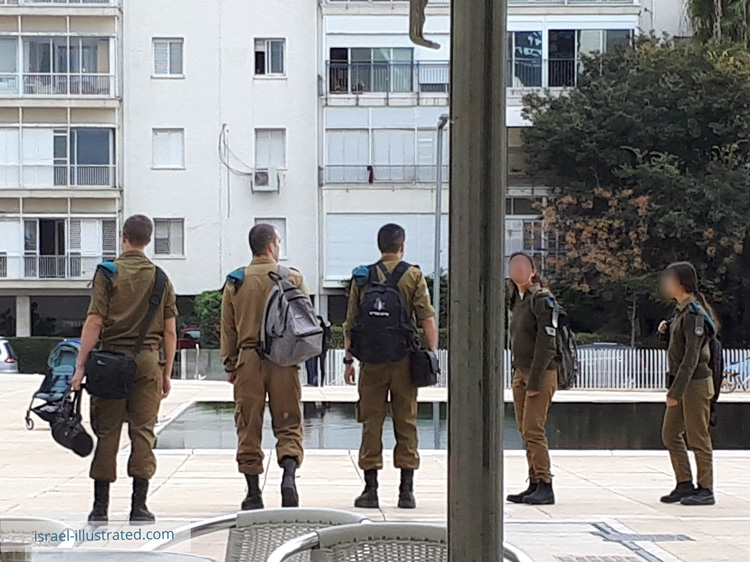 IDF headquarters are in Tel Aviv.
Also, they simply live there, getting through the city to other destinations, or are in the city for any number of culture-activities the Army arranges for them. 
Public Toilets
Shopping malls are you friend
There are some on-the-street public toilets around the city – but not many. You can find them on Google maps.
There are beach facilities where you can go, when they're open. There's always the random hotel lobby option, MacDonald's and such.
Do not try to go into one of the small sidewalk cafes. They won't like it, and you'll have to order something.
The AM:PM groceries (and most supermarkets) have toilets, and many of them are open 24/7. 
To Sum Up:
Tel Aviv is the best city on Earth! Ok, maybe I'm a little biased :) There's a lot to see and do - and I really think the best way to experience it is on foot.
One of the best places to start is the beach: Click here to see how a walk along the sand perfectly sums up the entire TelAvivian experience. 
Yalla Bye ;)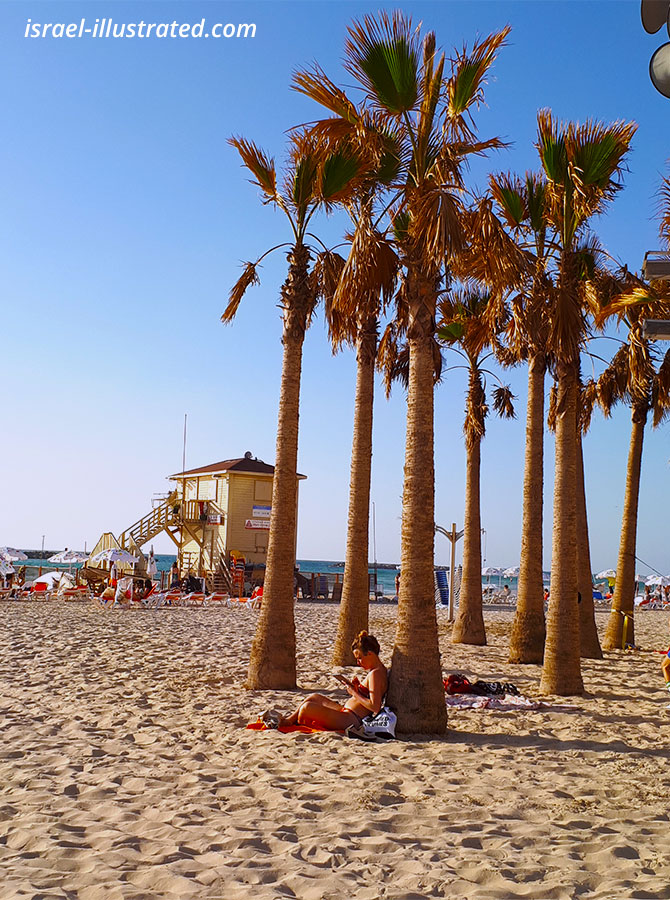 ---
---
---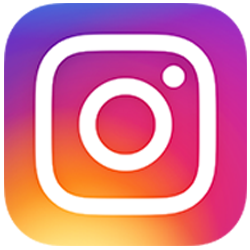 Follow Me on Instagram:
https://www.instagram.com/nettacanfi/
---
---